ALL NATURAL WELLNESS STORE
Vitamin D is the Single Most Important Nutrient for your Immune System ☀️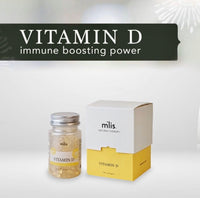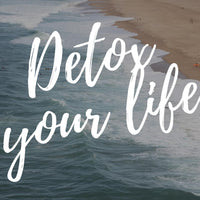 MIND . BODY . SOUL
Beauty begins the moment you decide to be YOUR REAL SELF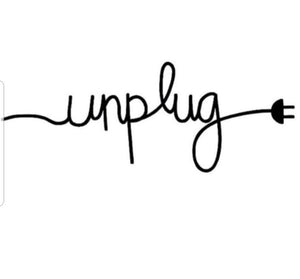 Healing Body, Mind, Heart & Spirit
"Once the physical body starts to heal, detoxification moves onto a mental and emotional level, and finally reveals a spiritual body hidden beneath" Barbara Cousins, nutritional therapist. 
Healing body, mind, heart and spirit; so much more than just a physical detox
The biggest changes you might notice after a detox aren't always what you'd expect and it might surprise you as it's often not the physical changes which have the most impact on your life; it's the deep inner transformation you make as well. Many people go on to make radical changes to their whole life. Perhaps change their career, re-train in something new, even give up work altogether for a while and travel. Others sometimes separate from a partner or spouse which they previously didn't have the courage or energy to do. Change doesn't need to be radical to have a really positive effect, it can be as simple as taking more time for yourself or joining a yoga or meditation class. Maybe go on a retreat and deliberately take time out to relax, re-charge and rejuvenate. What a powerful thing to do for yourself. Things like this give you a unique opportunity to listen to your inner voice. When you can hear clearly your own inner wisdom, it can have a profound effect on your whole life. The body benefits too of course, such as weight loss, clearer skin and  greater vitality. 
Body
There is always an underlying reason for a physical expression of disease; but it usually takes the physical disease to develop before we pay attention and start to look for the underlying reasons. During liquid fasting, your body gets the opportunity to focus its natural healing powers on repair and rejuvenation at the deepest level – cell level. Detoxification speeds up new cell regeneration and provides a much needed cleanse for all of your internal organs. Detoxification helps to re-balance your body chemistry, retrain your palate to enjoy healthier, more natural foods, speed up the elimination of wastes and bring a new vitality and energy level to your whole body.
Mind
Clarity of mind is often one of the first things people notice during a detox. As the physical body rejuvenates, so the mind begins to clear. In these clear moments, it's a chance for you to re-visit your life and look at what is right for you and what isn't working for you and start to make some changes.
Emotions
Emotions we don't want to face or have buried deeply often surface during fasting. This is because as the body detoxifies, it releases old stored emotions from the cells. We cannot change what has happened to us historically in our lives, but we can change our emotional response to our past. It's not easy, but when you change your perception, you free yourself from your past.
"Joy is not in things; it is in us." Richard Wagner
Spirit
Fasting has long been used as a way of helping us to connect with our spiritual self. Take care to bring yourself to a peaceful place where you can slow down and be still. In the stillness, the spiritual can be found.
Whether you have detoxed before or not, the experience is always different, beneficial and so very individual. 
GRATEFUL GIVING
I LOVE gift giving ! It is one of my dominant Love languages. So, it's no surprise that I will be Gifting a portion of the proceeds to a different need every month. For those of you who know me already, I always choose according to the need put on my heart in the stillness...
This Month's Choice :
Los Angeles County Animal Care Foundation 
An independent charitable foundation that supports the homeless, abandoned, and neglected animals sheltered by the County of Los Angeles Department of Animal Care and Control. Through the leadership of a volunteer Board of Directors, money raised by the Foundation is used in many ways to enhance care and increase adoption of homeless animals.
These programs include:
Dream Comes True:
County animal care centers accept all animals in need, regardless of their medical condition. The Department provides basic medical care but it does not have the resources to repair serious medical conditions, such as those that require surgery or long term convalescent care. Dreams Come True provides funding to provide additional medical care to animals in need to establish a road toward recovery and ultimately, adoption.
Grooming Gives Hope:
Often, dogs are brought to our shelters severely matted and dirty. Matting is not just unattractive to prospective adopters, but it is a painful condition that can limit mobility and quality of life for the animal. Through Grooming Gives Hope, these dogs are thoroughly groomed and bathed, making them healthier, happier and easier for potential adopters to imagine them as desirable additions to their families.
Spay and Neuter:
The Foundation participates in many programs to provide low cost spay/neuter services in order to reduce the number of unwanted animals in our community.
Animal Care Center Enhancements:
The Foundation has paid for numerous enhancements to animal care programs and facilities. These include medical supplies and equipment, pet exercise areas, misting systems to cool the animals in the summer, a new horse barn at our Lancaster animal care center, animal rescue equipment, support for off-site adoptions, repairs to facilities and much more!
We have always adopted from shelters and have experienced such Love and Joy from the animals we've brought home and made part of our family. Pictured above is my daughter with our dog Bailey. Such LOVE ! 
By Giving Yourself The Gift Of Wellness...You Are Gifting Another ... The Gift That Keeps On Giving... My Favorite Kind !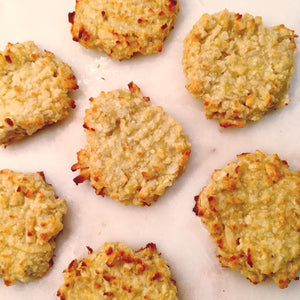 Oh My Deliciousness Recipe...
BANANA MELTS
1 1/2 Large, VERY ripe bananas            (the browner the better)
2/3 C Shredded Coconut
1/4 Cup Almonds
2 Scoops M'lis Vanilla #MRP
1/4 Teaspoon Vanilla Extract

Preheat oven to 350 degrees. In a bowl, mash up bananas with a fork. In a food processor, pulse the coconut and almonds until very fine. Add mixture to the bananas, and incorporate #MRP and vanilla. Mix well and scoop 1" balls onto a cookie sheet. Use a fork to press down flat. Bake for 9-11 minutes (or until bottoms are slightly browned). Remove from oven and turn on low broiler. Put tray back in oven and watch closely. Remove once tops are browned. (Keep an eye on them! This step only take a minute so don't try and multitask!) Enjoy once cool!

Makes about 12 cookies.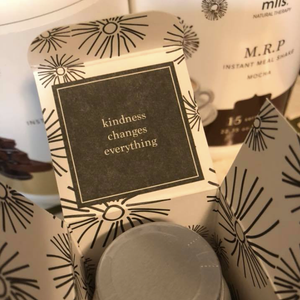 Thought For The Day ...
 Beautiful and Mindful Quotes of Inspiration in each of our Lovely Packages just for you.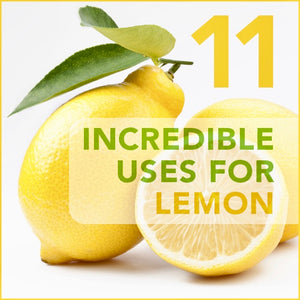 THE AMAZING LEMON 🍋
Lemons are so multifunctional! This sunshine bright and fresh-smelling fruit has so many uses that lemons should always make your grocery list. Every single morning before I reach for my coveted cup of tea, I reach for a big glass of lemon water because it's so good for your body. Lemons are amazing for your body, nails and skin … and amazing for around the house too ! 
Drink lemon water to flush out toxins.
Start your day by squeezing a half a lemon into 16 to 20 ounces of room temperature water and sip. This is an easy habit to form and it's so good for you. When you drink lemon water, you are actually helping to cleanse your body. Lemon juice stimulates the natural enzymes in the liver, which in turn, helps it to flush out toxins!
Lemons balance PH levels.
Contrary to what most people believe, lemon water, although acidic in nature, is actually treated by the body as a base once ingested. We consume an over-abundance of acidic foods thus lowering our bodies pH level. Lemon water can help the body maintain a balanced pH state, alkalizing the blood and reversing the effects of highly acidic foods.
Lemons assist in weight loss.
Lemons contain a soluble fiber called pectin that has been shown to help with weight loss. And since liquid calories add up faster than we'd like to believe—think about your morning daily Starbucks with whip for a second—lemon juice is a delicious way to add variety to your water without calories!
Use lemon to boost your immunity.
Warm lemon water supports your immune system when you are sick by replacing fluids your body loses during a fever. Vitamin C is also thought to boost immune system function. And if you do get a sore throat, gargling with a lemon-water rinse can help. And you can't go wrong adding a little lemon juice to your favorite tea to soothe a sore throat.
Use lemon to improve digestion.
If your indigestion is caused by a lack of stomach acid – rather than too much of it — drinking the juice of one lemon mixed in a glass in warm water after a meal can provide relief. The lemon juice naturally stimulates the production of stomach acid.
Use lemons to keep your garbage disposal fresh.
Put used lemon peel down your garbage disposal to keep it smelling fresh. Garbage disposals not only get really stinky if you don't maintain them, the blades will also go dull. Throw two lemon wedges and a cup of ice in the disposal. Turn on the cold water and turn on the disposal. The lemon will help with the bad odors and the ice helps to get those blades sharp.
Use lemon to clean glass.
Dab straight lemon juice onto a piece of newspaper to remove tough spots on your windows. For larger areas, spray a lemon juice-water solution onto the glass and wipe clean with a soft cloth.
Use lemons to prevent apples and avocado from browning.
If you want your apples and avocados to retain their vibrant colors, use a liberal amount of lemon juice over both and you can avoid browning. Lemons can keep your homemade guacamole or your fruit salad looking freshly made.
Use lemons in your beauty routine.
Use lemons as a clarifying moisturizer. Mix a few drops of coconut water with a few drops of lemon juice. The coconut will hydrate your skin, and lemon will clear and brighten it. Have you been getting too many gel manicures? Make a mixture of your favorite cooking oil (try olive oil) with lemon juice, and soak your nails. This is a good practice if your nails are dry and brittle, but it's also a great way to help fix nails that have yellowed.
Freshen your breath.
Lemon juice can be used to freshen your breath and has been used for years as a natural breath mint. Although alkalizing, the acidity in lemons helps destroy bacteria in your mouth that promotes bad breath. Drink lemon water to freshen up your breath all day.
Use lemons to remove tough stains.
Lemon can remove stains on plastic or wood cutting boards. Squeeze on the juice of one half, rub it in and let it sit for 20 minutes before rinsing.
Who knew a lemon could do so much! Lemons are good for your body inside and out, and good to have around the house. I hope you are now thoroughly convinced that lemons should be in your grocery cart!
Tip: If you are worried about your enamel... Use a straw.
DISCLAIMER
Statements on this website have not been evaluated by the FDA. No product is intended to treat, prevent or cure any disease. Consult your health care professional before use. By viewing this website you acknowledge that the information provided does not diagnose, treat, prevent or cure any disease.