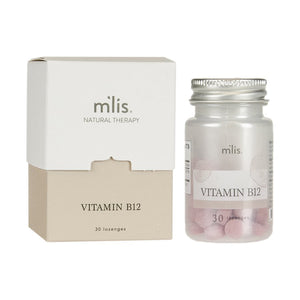 Vitamin B-12
Regular price $0.00 $45.00 Sale
Experience an instantaneous energy boost with our convenient sublingual lozenges for maximum nutrient absorption when you need it most. Our Vitamin B12 are the easiest and most affordable way to maintain and reconstruct cell-restoring DNA in your brain, nerves, and blood cells.
HELPS RENEW HAIR, SKIN, AND NAILS FOR A YOUNGER APPEARANCE
REDUCES MENTAL FOGGINESS AND FORGETFULNESS 
NATURAL ENERGY BOOSTER
Methylcobalamin (B12) – Derived from nature. Increases absorption and offers better retention in the tissues. Prevents: anemia, depression, lethargy, numbness of limbs, memory loss, and nerve brain damage.
SIZES AVAILABLE
150 count (sublingual lozenges) (2500 mcg)
1 lozenge daily lasts 150 days